全部
全部
产品管理
新
介绍内容
企业网点
常见问题
企业视频
企业图册


SPX-6046P Portable X-ray scanner(Under vehicle monintor machine)
SPX-6046P portable X-ray scanner has clear image and compact and lightweight design. Using high-resolution plate imaging technology;
Chat Now!
Запрос цены
Product Introduction
SPX-6046P portable X-ray scanner has clear image and compact and lightweight design. Using high-resolution plate imaging technology; integrated high-end dual energy, line scan technology and advanced digital display system. Applicable to security inspection, criminal investigation, smuggling and factory product quality testing.
Technical characteristics
◆ Three-dimensional imaging, accurate display of dangerous goods location and internal structure
◆ Dynamically capture images, support playback of dynamic video
◆ Scanning images are clear, the resolution is high and the imaging speed is fast;
◆ High capacity battery life, meet the field operations
◆ Super software features: easy to achieve multi-touch gestures, physical size measurement, continuous image zoom, multi-effect image processing
◆ Security upgrades: provides X-ray delay and safety protection to ensure operator safety
◆ Modular design, easy maintenance

General Specification:
Wire resolution

42AWG (dia 0.064mm copper)

Penetration

30mm steel/140mm aluminum

Image station

1920*1080 resolution, support multi-point touch, Lenovo Flex3-14, touch screen 14.0 inches; HD LED 1366 * 768 resolution; windows 8 operating system; intel core i5-6200U; 4GB memory; 500GB hard drive; NVIDIA Geforce 920M graphics card ,weight 1.85kg, 19.5mm

Sensor type

linear array

Image display

Color, Black/white

Effective imaging area

600*460mm

data communication

Wired transmission/wireless transmission

Image acquisition time

6s

Pixel size

0.4mm

Thickness of receiver

8cm

Spatial resolution

2.0 line pair/mm

X ray tube voltage

120kv

X ray source current

1mA

Grey level

65536

Image processing

Edge enhancement, super penetration, local enhancement, histogram equalization, color display, black and white display, pseudo-color display, relief display.

Area selection and enlargement

Unlimited continuous magnification

Storage capacity

At least 10000 images

Image Recall

100 images recallable, retrieval.

Image display

Support dynamic images

System function

Date / time display, historical image preview, user management, image storage and retrieval, emergency stop operation, device status display.

Material distinguish

Duel energy color image, organic /inorganic Stripping

Outline Dimensions

X ray generator: 482*215*178mm (L*W*G),

Detection board :770*531*84mm (L*W*G)

Total weight

22kgs

X Ray generator weight

10kgs

Detector board weight

10kgs

Operating temp.

-15℃~+50℃

Storage temp.

-40℃~+70℃

Battery

Rechargeable lithium ion battery(Supports 500 image captures)
Application :
Portable X-ray Inspection System is intended for a wide range of applications, for customs,
law enforcement, police, airport and the others, including:
• mail inspection, handguns and explosives detection in left luggage and suspicious packets;
• detection of concealed eavesdropping devices (bugs) in furniture, building structures, office
equipment, etc;
• non destructive inspection and evaluation.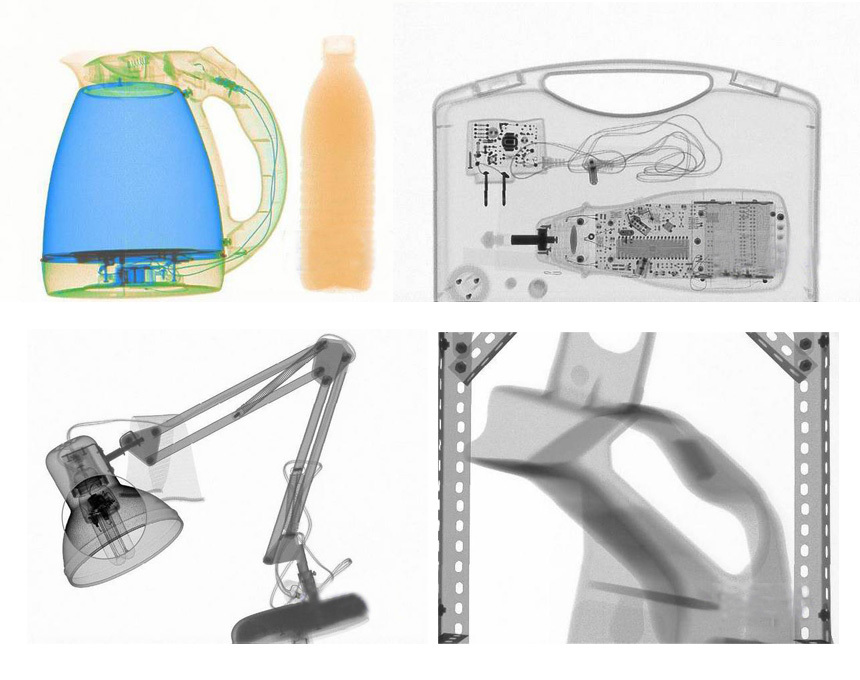 сведения
если у вас есть какие - либо полезные советы и замечания по нашей компании или вы хотите проконсультироваться с нашей продукцией, заполните следующий бланк и мы свяжемся с вами как можно скорее!