全部
全部
产品管理
新
介绍内容
企业网点
常见问题
企业视频
企业图册



SPX-100100DV Dual view X ray security inspection system for large size parcels
Application: Customs, ports, border stations, railway stations, military, express, postal, road industry Features: Dual view for large size parcels
Chat Now!
Запрос цены
SPX-100100DV Dual view X ray security inspection system for large size parcels
A new type X-ray Baggage Scanner. It integrated two x ray generators, two sets of detector boards.
*Excellent image presentation
*Windows 7, 64-bit operation system
*Dual View x ray generator, dual view technology to improve the security efficiency
Scanning Image
First View Angle Second View Angle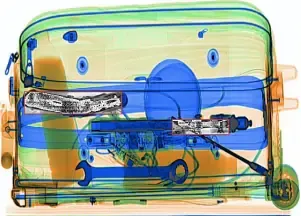 High Light
Powerful image dealing ability;

Accurate Z7, Z8, Z9 mark for explosive and narcotics;

Windows 7, 64-bit operation system;

Automatic save scanned image;

Friendly operation System;

Reliable performance.
Smart Helmet
Dual x ray generator, dual view technology to improve the security efficiency

Duel energy penetration system;

TIP program;

Clear and distinct image;

Scanned imaged can zoom up to 64 times;

Partly zoom up to 3 times;

13 kinds of image processing functions and 6 kinds of pseudo color;
Specifications
Tunnel size

1010mm*1005mm (W*H)

Conveyor speed

0.20m/s

Conveyor height

300mm

Maximum load

200kgs(evenly distributed)

Wire resolution

40AWG(dia 0.0787mm wire)

Spatial resolution

Level: dia1.0mm copper wire, Vertical: dia1.0mm copper wire

Penetration(steel)

38mm guarantee, 40mm typical

Penetration resolution

32AWG(0.202mm)

Display

21.5 inch color LCD monitor,high resolution: 1280*1024

X Ray generator anode voltage

140-160Kv

Cooling cycle

Oil Cooling /100%

X ray dose per inspection

<1.0 μSv

X ray generator

2

Beam direction

top/side

Image process

Black and white / color, anti-color, high energy penetration, super enhancement, histogram equalization, forced scanning, magnifying glass, image pull back / front pull, image storage

Material classification

Organic:orange;Inorganic:blue;Mixed and light metal:green

Section and magnification

Any area selection,1 -32 times magnification, support continuous amplification

Image pull back

Can pull back 50 images

Storage capacity

Can store at least 100000 pcs image

X ray leakage

<0.5 μSv/h(at a distance of 5cm From external housing),meet all international and domestic health and safety standards

Film safety

guarantee ASA/ISO1600 Film

Software system

F1,F2,F3 programmable key,high density alarm,TIP;date/time display,

baggage Count,User management, System work timing, Radiation timing,

self-inspection while power on, save and search image, automatically

maintenance and diagnosis system, image recognition training.

Optional function

Video surveillance system, LED prompt screen, bi-direction scan, voltage

stabilizer, UPS back up

Physical size

3595.5*1685*1795mm (L*W*H)

Weight

1480kgs

Operation temperature/Humidity

0℃+/-3℃~+40℃+/-2℃ 5%~95%(non-condensing)

Storage Temperature/Humidity

40℃+/-3℃~+60℃+/-2℃ 5%~95%(non-condensing)

Operation power

220VAC (+/-10%) 50+/-3HZ

Power consumption

2.0KvA

Noise

Less than 55db
Operation Console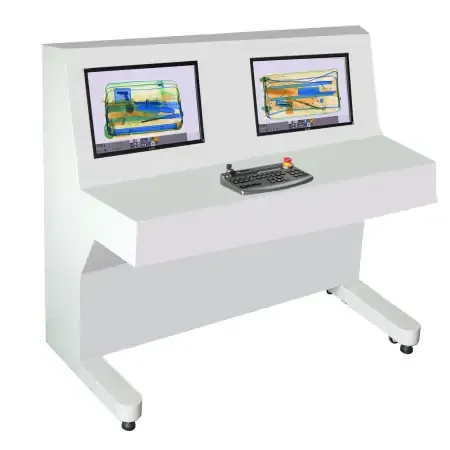 Perspective 1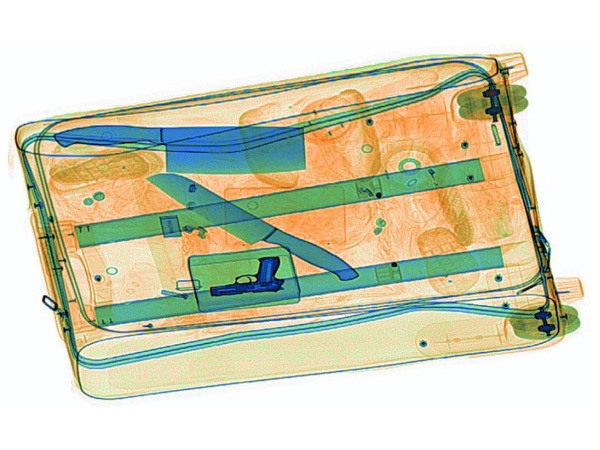 Perspective 2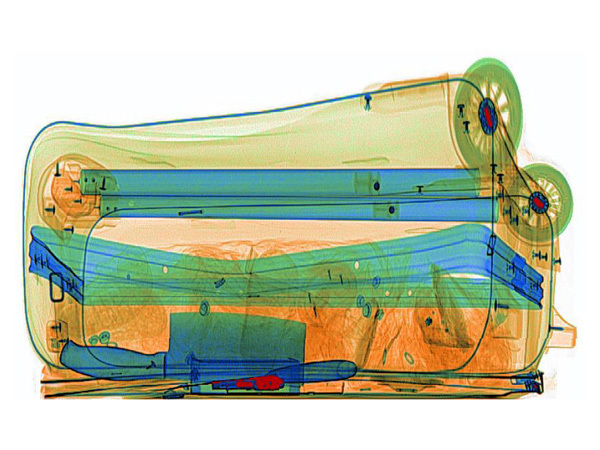 Application
Designed to screen BIG size luggage for to find weapons, explosives, drugs and other contraband

Application field: Train Stations; Metro Station; Jail House ; Embassy; Boarder check points; Entertainment venues; Tourist attractions; Office buildings; Shopping malls; Factories, etc.
Our Frame Outsize

Applications
Customs, ports, border stations, railway stations, military, express, postal, road industry, government agencies and other key places of continuous, long security checks
Applicable to large places of traffic, scanning large size parcels
сведения
если у вас есть какие - либо полезные советы и замечания по нашей компании или вы хотите проконсультироваться с нашей продукцией, заполните следующий бланк и мы свяжемся с вами как можно скорее!