全部
全部
产品管理
新
介绍内容
企业网点
常见问题
企业视频
企业图册


SPV-2900(Security checkpoint solutions)(X Ray vehicle Scanner)
Equipment size: 4.8(L) * 4.9(W) * 3.75(H) M Installation area ideally: 7(L)* 5(W) * 4.5(H)M Tunnel size: 3(L)* 3(H) m Scanning Speed: 5-10 km/h Typical throughput: 150pcs vehicles / hour
Chat Now!
Запрос цены
SPV-2900 use advanced high energy, low radiation X-ray scanning technology, can quickly determine whether the vehicle is equipped with dangerous goods and contraband such as weapons, explosives, drugs, smuggled goods.
The system uses the track conveyor structure design, during the inspection, driver and passengers needs to get off the car, the car will get inspected on the track conveyor automatically, the whole process will real time display on the monitor.
This system suitable for small and medium-sized cargo vehicle, truck for rapid and through inspection, meanwhile maximally guarantee the safety of the personnel.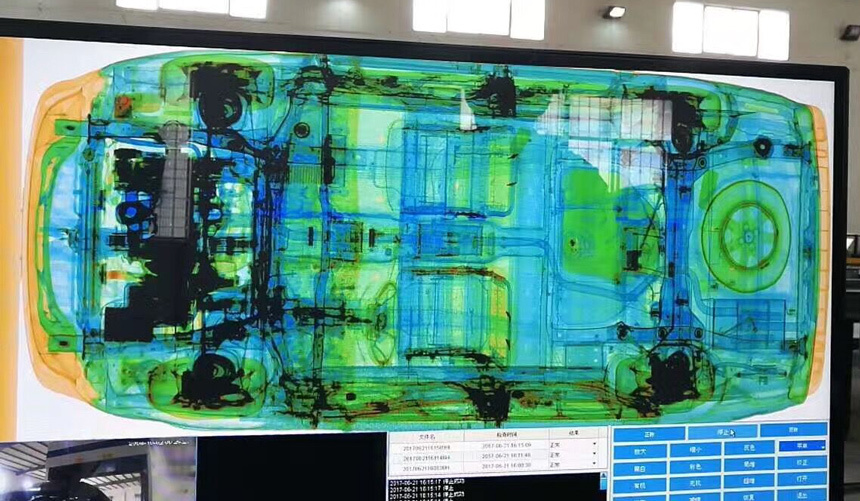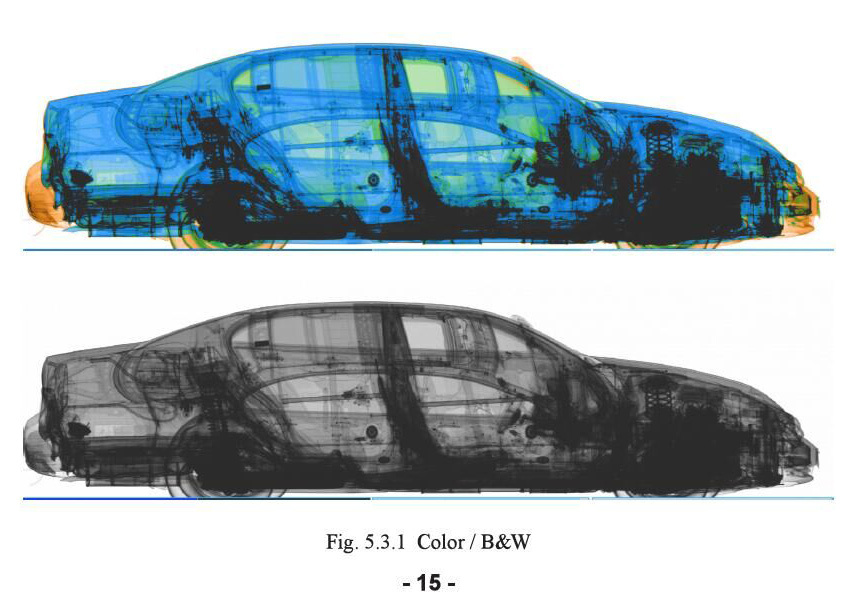 High penetration
The SPX-2900 produces high-quality X-ray images of inspected objects through 20 mm of steel at car speeds of 10 km/h.
High quality X-ray images
To ensure proper detect ability of the concealed objects, the SPX-2900 produces images with the 2% of the contrast sensitivity and 0.8mm copper wire detection capability.
Dual energy imaging
The SPX-2900 has an automatic color coding for materials separation (3 colors) feature allowing distinguishing between organic, non-organic and metal materials. This feature helps the operator to detect dangerous object from the various materials.
Radiation safety
The SPX-2900 ensures the low dose for driver and passenger operation (complies with ANSI 43.17 standard) as well as protection of the operator. The inspection portal is equipped with the video surveillance system to avoid the inspection of the passer-by's.
Automatic recognition of the license plate number (option)
With the additional camera (option) the SPX-2900 is able to identify and store the license plate number
of each scanned vehicle.
Under video vehicle surveillance (option)
Upon request, the SPX-2900 can be provided with the video surveillance system for under-vehicle inspection
Basic Spec.:
| | |
| --- | --- |
| Equipment size | 4.8(L) * 4.9(W) * 3.75(H) M |
| Installation area ideally | 7(L)* 5(W) * 4.5(H)M |
| Tunnel size | 3(L)* 3(H) m |
| Scanning Speed | 5-10 km/h |
| Typical throughput | 150pcs vehicles / hour |
| Max. Vehicle length | 20m and extendable |
| Penetration typical | Typical 45mm steel, application 20mm steel |
| Max. Dose to working area | <0.2 μSv/h |
| Dose rate outside | public area<0.5μSv, compliant with IAEA standard |
| Film Safety | Guarantee ASA/ISO1600 Film |
| Power consumption | Max. 2KVA |
| Operator 's workstation | PC-based workstation with the 24" LCD display |
X-ray Generator (single)
| | |
| --- | --- |
| X ray Accelerator | 200kv |
| Beam shape | Vertical fan-shaped beam |
| Automomous power supply (reserve) | Autonomous diesel generator with diesel oil reserve for 24 hours continuous operation (optional) |
Radiation Safety System
| | |
| --- | --- |
| X ray dose per inspection | <5.0μsv |
| X ray leakage | <0.5μsv, complied with international IAEA standard |
Software
1 password-protected login of the operator
2 Automatic real-time display of the inspected vehicle
3 Brightness and contrast adjustment of acquired image
4 High-density and low-density objects display feature
5 Zoom in and pan functions(up to 8x)
6 Block/white
Operating Environment
| | |
| --- | --- |
| Operation temperature/Humidity | -15℃-55℃ / 5%-95%(non-condensing) |
| Storage Temperature/Humidity | -40℃to 70℃ / 5%-95%(non-condensing) |
| Operation Power | 220VAC(±10%) 50±3Hz (Optional: 100VAC,110VAC,120VAC,200VAC) |
| UPS | 15mins, 30mins, 60mins etc, optional |
Outline drawing: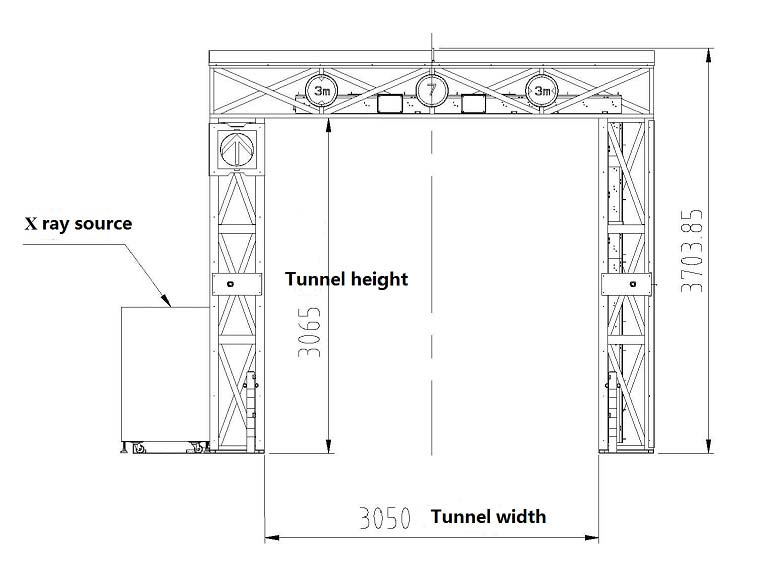 сведения
если у вас есть какие - либо полезные советы и замечания по нашей компании или вы хотите проконсультироваться с нашей продукцией, заполните следующий бланк и мы свяжемся с вами как можно скорее!