全部
全部
产品管理
新
介绍内容
企业网点
常见问题
企业视频
企业图册

How to deal with the interference of door frame metal detector
The application of door frame metal detector in the field of production factories and security inspection has great effect, effectively preventing the safety of citizens and others. Let me tell you how to deal with the interference of the metal detector door?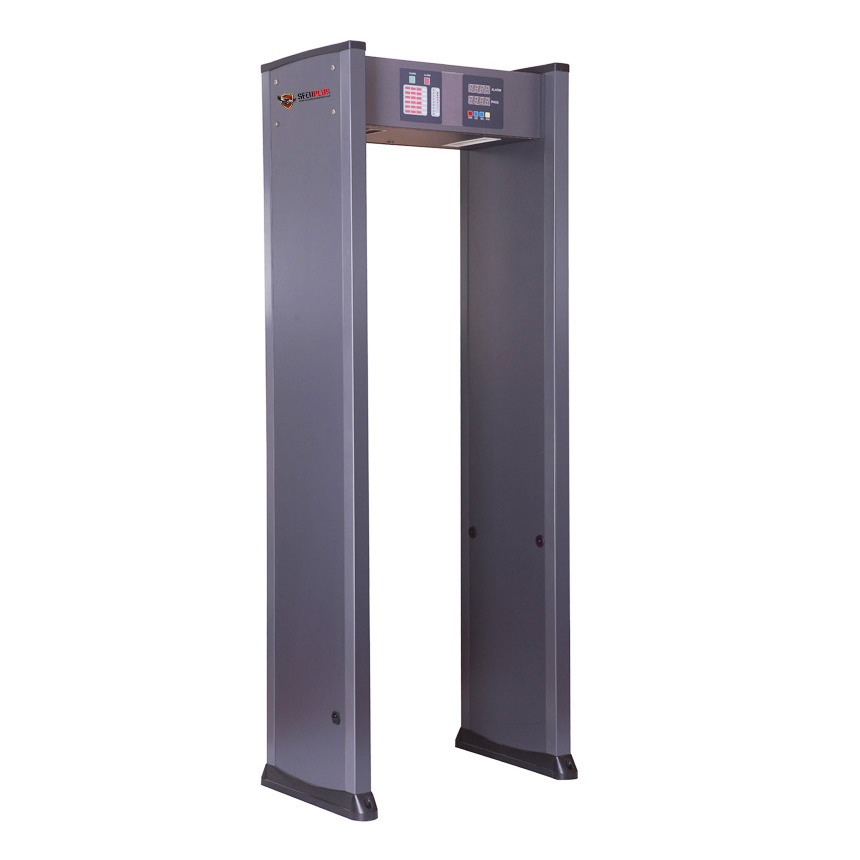 How to deal with harassment
1. Mechanical disturbance
Revolving door: A distance of 1000 mm should be maintained between the door frame metal detector and the revolving door. Make sure the revolving door swings outwards. If there are two doors, then the metal detection door should be installed on one of the doors, we suggest that you must lock the other door. If it is a metal door, we recommend cutting off a corner of the metal frame to isolate its metal ring. After the detector is installed, please turn the revolving door back and forth to check the installation effect of the security door.
2. Electronic jamming
The door frame metal detector manufacturer tells you that there are many objects that will electronically interfere with the security door, such as elevators, engines, TVs, computers, telephone lines, mobile phones, etc. These objects should be kept away from security doors, if persistent severe disturbance occurs, please consult your dealer.
(1) For moving objects, if the security gate is installed too close to the side of the road, large vehicles passing by may affect its normal operation. Therefore, we suggest that when installing, try to keep the security gate away from the side of the road.
(2) If it is to be connected to the grid, the minimum distance between the two doors should be kept above 700mm to prevent mutual interference between the security doors.
(3) In order to reduce the false alarm rate, it is necessary to find out the reasons that affect the false alarm, because the door frame metal detector uses bilateral transceiver technology, therefore, any electromagnetic source and electromagnetic radiation source must not be close to the security gate, interference is based on the following Electromagnetic radiation caused by the operation of various equipment such as: electrical control boxes, radio frequency equipment, electronic computers and peripheral equipment, video monitors, high-power generators, communication power lines, thyristor control circuits (high-power switching power supplies, inverter welding machines) , By the way, there are fluorescent lamps with old-fashioned electronic current fillers. The manufacturer of the door frame metal detector tells you that floor vibration, strong outdoor wind, and slight swing of the door body will affect the normal operation of the security door. Keep away from large metal objects and you need to pay more attention to the security doors for rolling gates, iron anti-theft doors and mesh iron doors. influence to avoid false alarms.